We are a locally owned and operated restaurant equipment and supply dealer in Cincinnati, Ohio, servicing restaurants throughout the Tri-state area.
Customer service and satisfaction are our #1 priority. We're here to help make sure you and your restaurant have everything needed for the smoothest possible operation, from grand opening to wherever business takes you.
With over 125 years experience in the food service industry, the team is sure to have the knowledge to help you with any situation that may arise. Our knowledgeable staff can answer any questions that you may have. We also have experienced designers to help you get your restaurant's layout just right, to get it running comfortably and efficiently.
With over 17,500 square feet of inventory, we do our best to make sure our shelves are stocked and ready with what you need, to get in and out and back to your restaurant quickly. If you can't find what you're looking for, let us know. We'll special order it for you!
Stop in today and let one of our sales team members show you around and answer your questions! QCRS offers new equipment and supplies as well as used and close out items. If we don't have it, we will do our best to get it. You can arrange delivery with our experienced delivery team, or you can pick up your items, personally, at our showroom or warehouse.
THANK YOU for supporting your local small businesses!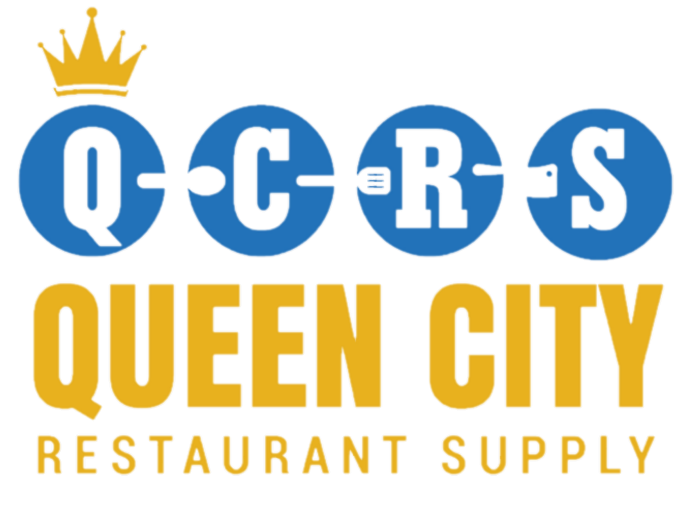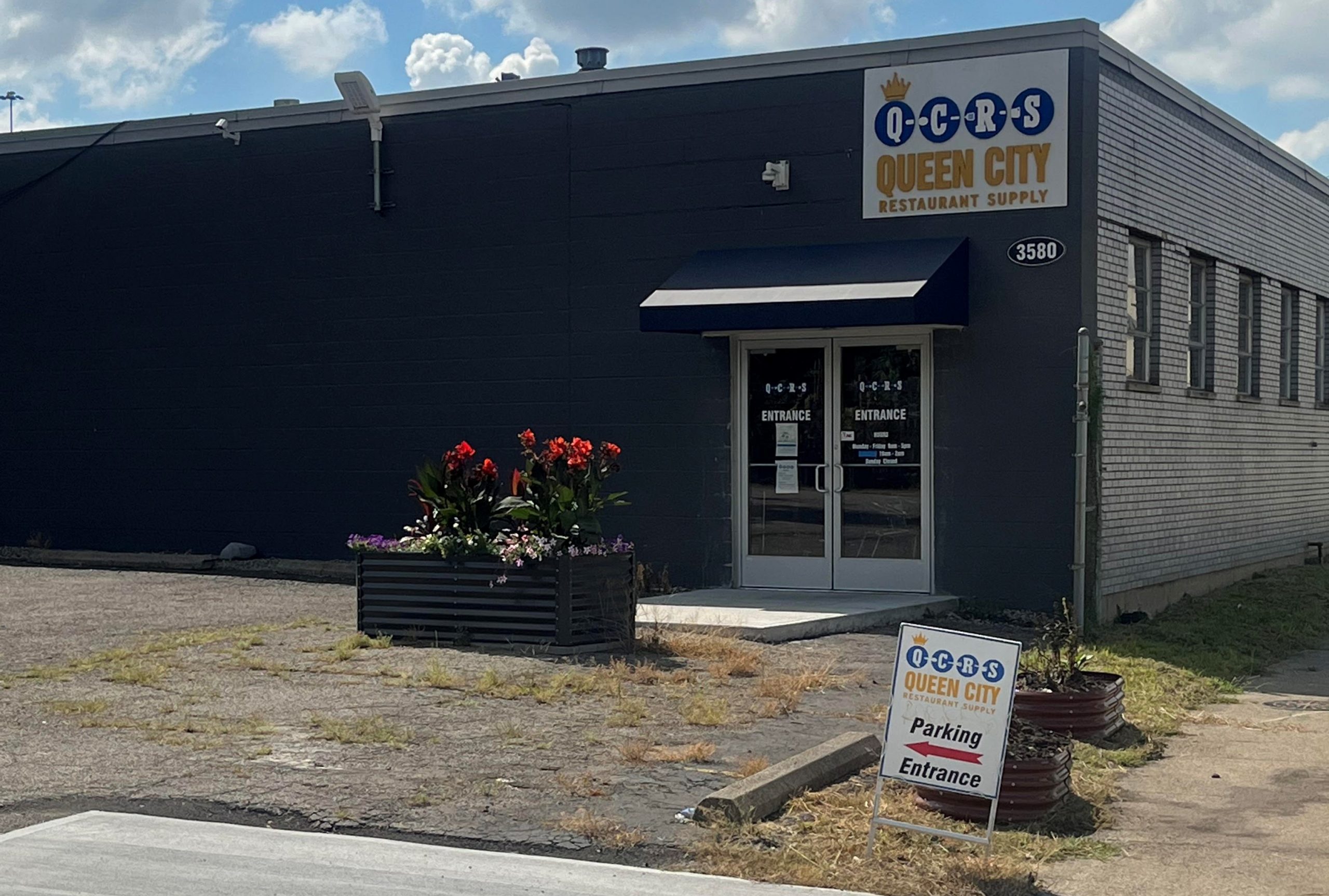 Store Hours
Monday: 9:00 am – 5:00 pm
Tuesday: 9:00 am – 5:00 pm
Wednesday: 9:00 am – 5:00 pm
Thursday: 9:00 am – 5:00 pm
Friday: 9:00 am – 5:00 pm
Saturday: Closed
Sunday: Closed 
Our showroom is located at 3580 Spring Grove Aveue, conveniently located less than 1.5 miles off the Colerain Avenue exit on I-74 or the Hopple Street exit off I-75, in Camp Washington. Parking lot is located in between our store & the train bridge overpass.  It's easy to get to us staying off the interstate as well, if you so choose.
Our warehouse is located less than 1 mile from our showroom at 3330 Beekman Street in Millvale/South Cummingsville, formerly US Industrial Lubricants. The front driveway is accessible at the light, at the intersection of Beekman Street & Millvale Court. The dock and back entrance is accessible from Llewellyn Avenue, across from Johnson Doppler Lumber company.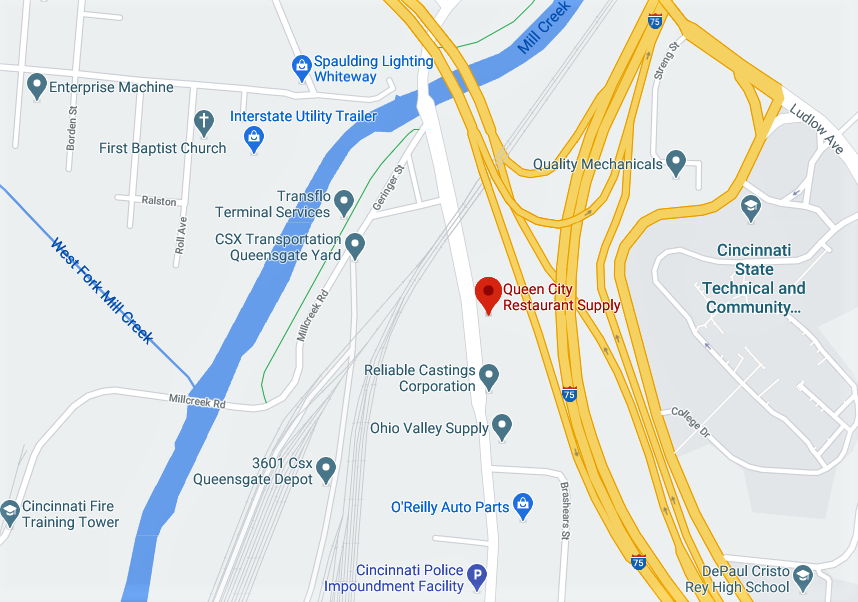 We look forward to seeing you & thank you for shopping your local small business!
Looking to lease?
Click the button below to submit a leasing form
Contact us today!
No need to wait to get your order started, get in touch with us via our contact page,
drop us a line at davef@qcrs.biz or give us a call at (513) 541-1521.
We look forward to your business!